Here is The Official Lyric Video of "Kaadhale" from MARADONA; starring Tovino Thomas & Sharanya R Nair in lead.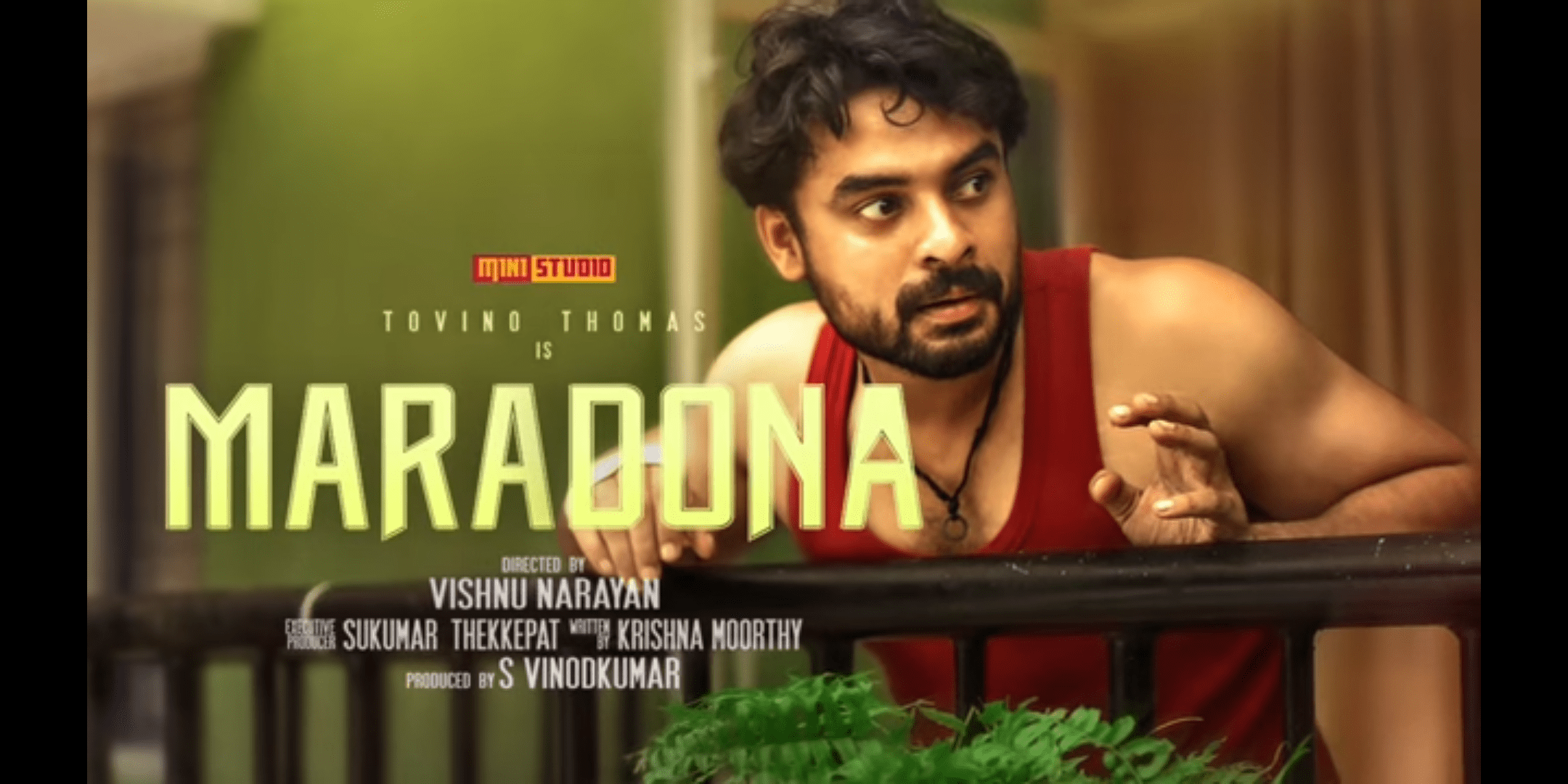 Song – Kaadhale
Music – Sushin Shyam
Singer – Sruthy Sasidharan
Lyrics – Vinayak Sasikumar
Backing Vocals – Amal Antony, Neha Nair, Sushin shyam
Mixed and Mastered – Abin paul
Recorded @ My Studio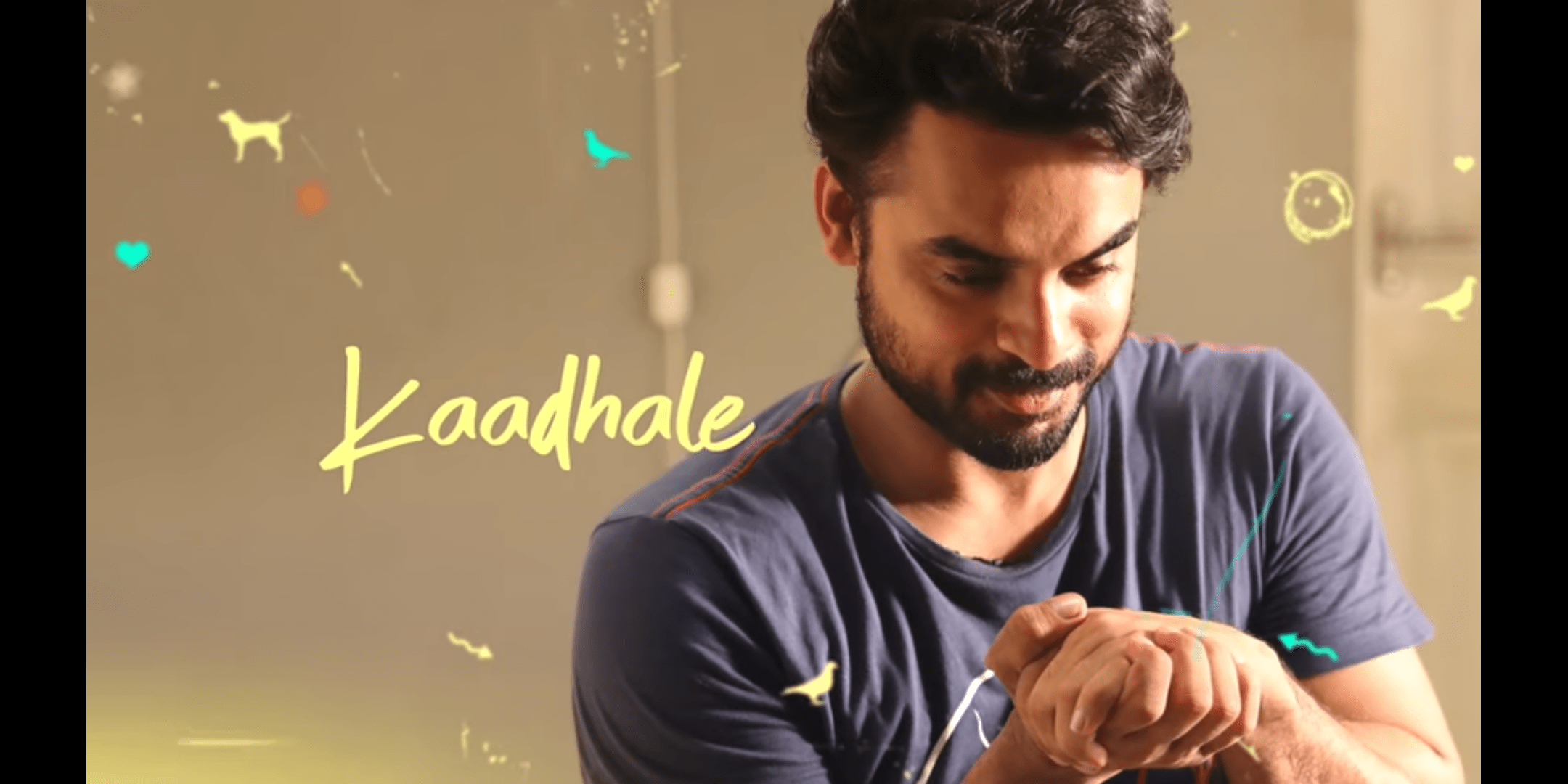 Lyric Video by Sanal
Team Maradona
Cast : Tovino Thomas & Sharanya R Nair
Director : Vishnu Narayan
Producer : Vinod Kumar
Banner : Mini Studio in Association with Vinod Productions
Executive Producer : Sukumar Thekkeppattu
Writer : Krishna Moorthy
DOP : Deepak D Menon
Editor : Saiju Sreedharan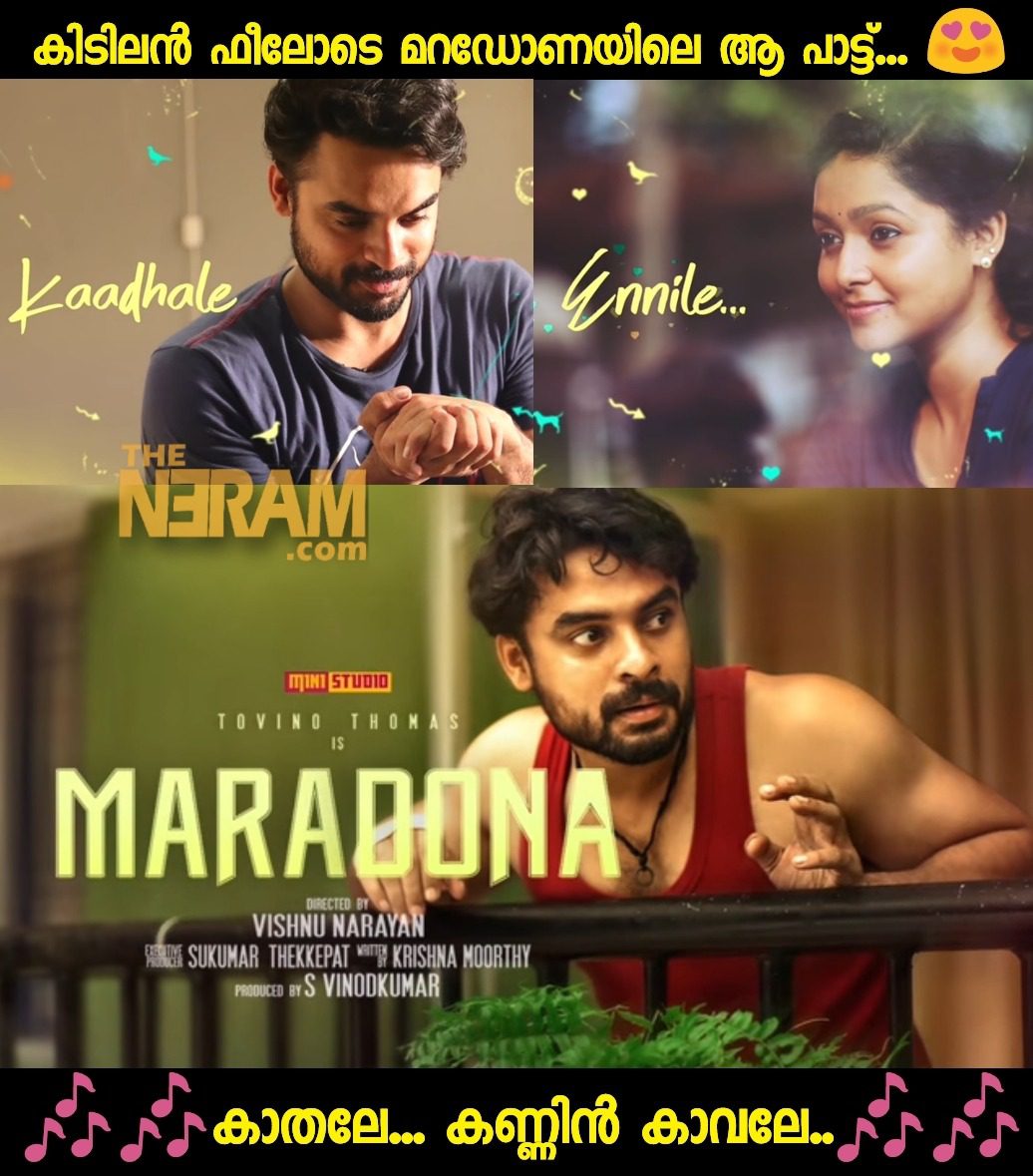 Kaadhale Lyrics..
Kaadhale… Kannin Kaavale Thennalaay Melle Vannu Nee..
Ennile Chilla Mele Pookkal Konduthannu Nee..
Kaadhale.. Enthinenne Nee Vilichu?
Thoovalaay Hridayavaadiyil Parannu?
Maarivil Chelakondu Moodiyenne Nee.. ?
Ariya Manjuthulli Ulluthotta Pole Nin Sukham
Kavilil Umma Thanna Pole Njan Mayangiyo Swayam?
Ithranaal Arinjidaatha Kouthukam Vidarnnuvo?
Athramel Manassilinnu Nee Niranju Ninnuvo?
Aashakondoraayiram Kinaakkalinnu Neytheduthuvo?
Kaadhale Aaree Manthrikan? Innale Vannananjavan?
Thinkalaay Ente Neela Neelaravil Vannavan?
Innu Njan Enthino Nananju Theerthu Maarikal..
Veruthe Nokkininnu Doore Aaroraal Ennaduthu Vannukaanuvaan?
Pathiye Poothulanju Thaenkininju Poovu Poleyaay
Ithalil Oornnuninna Raagaminnu Ninte Mathramaay…
Ithranaal Arinjidatha Kouthukam Vidarnnuvo
Athra Mel Manassilinnu Nee Niranju Ninnuvo
Aashakondoraayiram Kinaakkalinnu Neytheduthuvo..
Kallanottamonnerinju Kannukal Kavarnnuvo?
Kallimullu Kondapole Njan Valanju Ninnuvo?
Kallamalla Kaavyamennu Kathilaay Mozhinju Thannuvo?