Prithviraj staring movie Vimanam will be hitting theatres on this Christmas season. This is the dream come true project of debut director Pradeep M Nair. J C Daniel in Celluloid and Moideen in Ennu Ninte Moideen had won many hearts by the great acting of Prithviraj . He is coming with yet another real life character through the movie Vimanam. Vimanam is the story of a person named Saji who is a born deaf and dumb .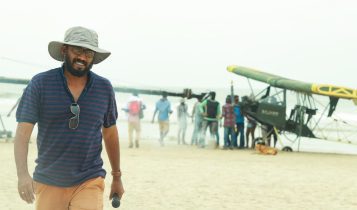 Saji was unable to study after 7th standard due to his family backgrounds and poverty. By his great will power and strong mind, he defeated his failures and living conditions. At the age of 15 Saji got inspired from the helicopters used in rubber plantations. His dream was full of planes , that was the turning point in his life. This made him to thought of making planes . He tried to achieve his goals but he failed to succeed. He referred books and gained advises from pilots.

With his 15 years of hard work he achieved his dream, he made his first plane. He is the first person with disabilities to make a plane and get listed in India book of records . Saji was also featured in a program on discovery Channel hosted by Hritik Roshan. He was one among nine heroes who overcome their disabilities and achieved their dream.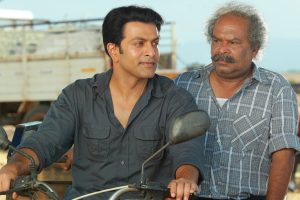 Pradeep M Nair got inspired from this story and this was how he thought of creating a film Vimanam . After 11 years of journalism Pradeep is turning into a director. He had worked with Director Jayaraj and he also directed some short films during his college days.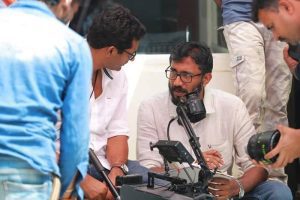 Vimanam will be a complete entertainer with all the elements of a good movie. Alencier will be playing a major role in the movie and it will be one of the best character in his career.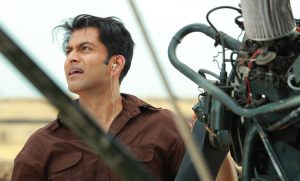 Director has done many researches for the film which will be visible in this film .The movie had demanded a budget of 14 crore. This much budget along with the effort of the actors and crew will give another hit for the industry.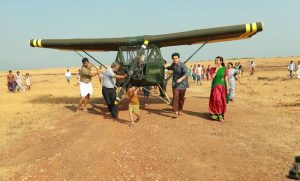 Two real planes was made for the movie which is one of the major highlight of the film. Hoping for a great movie experience from Vimanam and all the best for the debut director Pradeep M Nair from Neram crew.