Mersal Review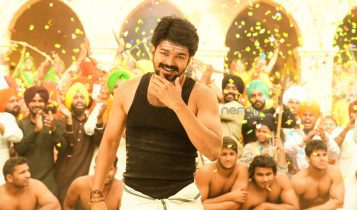 'Mersal' is surely a winner and an awesome Diwali gift for family audiences and Thalapathy fans.  Atlee has handled the emotional connection and the social message right with an accessible story-telling. It's also a majorly satisfying mass masala movie featuring a leading star in a long time.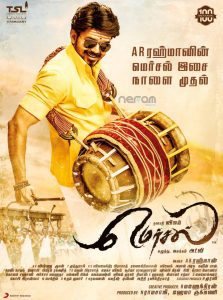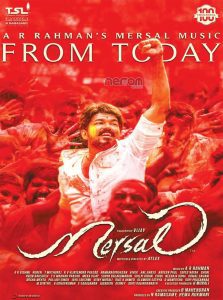 Direction: Atlee
Produced by: Murali Ramasamy & Hema Rukmani
Cast: Vijay, SJ Suryah, Samantha, Kajal Aggarwal, Nithya Menen, Vadivelu, Sathyaraj, Sathyan, Kovai Sarala etc.
Music: AR Rahman
Cinematography: GK Vishnu
Editing: Ruben
Stunts: Anal Arasu
Art Direction: Muthuraj
Story: Atlee & Vijayendra Prasad
Screenplay: Atlee, Vijayendra Prasad & Ramana Girivasan
Release Date: 18-10-2017
Run Time: 02:50:00
Overview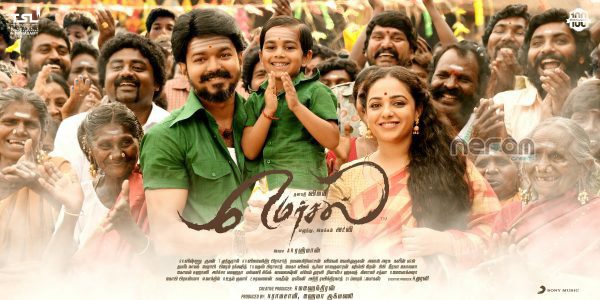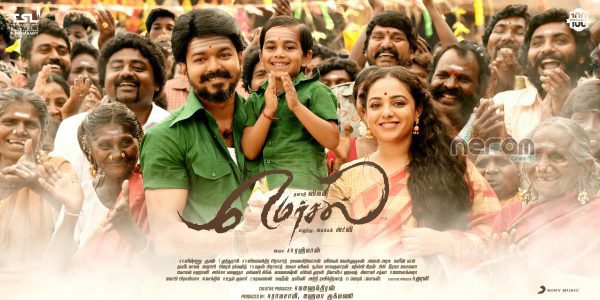 Mersal, undoubtedly, is a majorly satisfying mass masala diwali gift featuring a leading star in a long time. Atlee has genuinely succeeded with his presentation and commercial packaging to adapt the theme to contemporary taste and audiences.The story-line seems to be inspired from a popular Kamal Haasan-starrer Apoorva Sagotharargal.Atlee had brilliantly crafted the movie with all commercial values which could capture the emotions of die hard vijay fans and included elements to attract family audience aswell.Vijay's Intro scene was one of the best intro scene in his carrier without dialoge punch, or intro song or Intro fight, which brings ups the scene's beauty.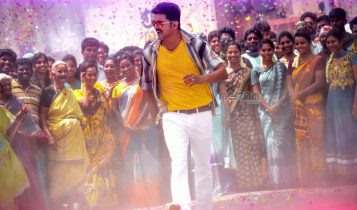 Vijay's Performance
Mersal is undoubtedly Vijay's best performance till date. Vijay scores big in almost every scene with his charisma, acting, deftness, physique, dance, stunts, comical timing and intense delivery. Vijay is comfortable throughout the movie. There is not a single frame he doesn't look great, evident in ultra-high speed shots. Vijay oozes style and looks younger than ever. Ironically, Vijay loses his ilaya (young) to become Thalapathy. In that regard, Mersal may be a transformational movie for Vijay from multiple perspective.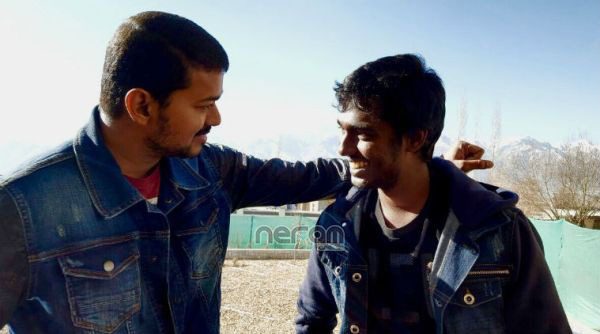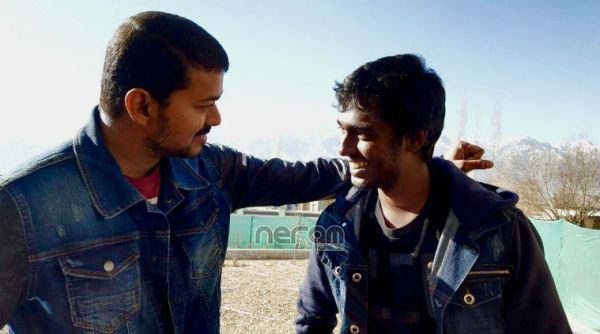 Atlee's Direction and Script
Atlee should be credited for his exceptional confidence in the way he unfolds the story. Atlee brings the blend of very best of Shankar's rich production value and AR Murugadoss social theme from Ramana. Atlee's brings his flamboyance in the form of rich visuals and technical values. Atlee's maturity in screenplay is in full display as he builds up the suspense elements around Vijay's characters. Atlee has co-scripted with Baahubali fame KV Vijayendra Prasad. No wonder, Mersal's similarities with Baahubali delving on the most primal instincts of revenge is unmistakable.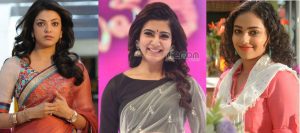 Other Highlights
AR Rahman's background score in Mersal should be an important learning for other composers who overwhelm audiences with ear-splattering sounds in a commercial film. He has churned out a great scoring effort with the right use of silence at crucial emotional scenes and pleasing tunes for the stunt sequences. Performance of Sj Suryah as villan is exceptionally awesome. His performance in spyder was also appreciated by the audience. Kajal, Samantha and Nithya have their own space despite their understandably limited screen time. Among the three, Nithya Menen has the meatiest role. Vadivelu was also playing a good role in the movie. GK Vishnu's cinematography is one of the strongest pillars for Mersal. He does a great job in showing Vijay the best in recent times. Especially the visuals of Macho song is exceptionally brilliant.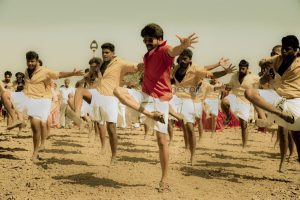 Final Words
The movie is really a visual treat and a perfect festival gift for all type of audience. Vijay Atlee combo with perfect casting and other technical crew support will lead the way for movie towards a Blockbuster hit.

Neram Rating :  7.5/10
Mersal Official Teaser
Mersal – Aalaporaan Thamizhan Tamil Lyric Video