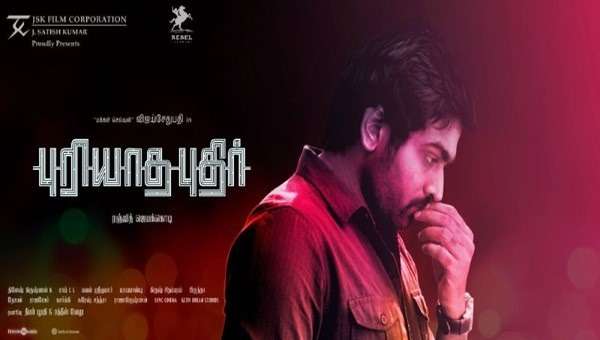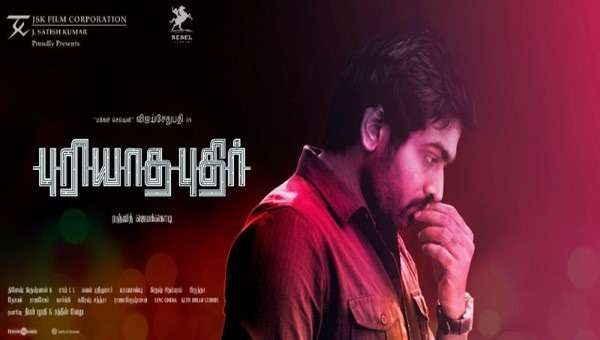 Puriyaatha Puthir Movie Review
After the successful film Vikram Vedha, Vijay Sethupathi's Puriyaatha Puthir has been released. The release of this film was on hold for quite a long time. Here you can find out the review.
The story is based upon Kathir (Vijay Sethupathi) who is an aspiring music director. The another leading role of this film is handled by Meera(Gayathrie). Here Kathir takes care of his friend's musical store. Meera is a part time music teacher and one day she comes to the store to buy a musical instrument. Kathir and Meera slowly get starts to talk. They talks regularly. Days after they get committed. As they go on Kathir receives an unnecessary MMS from a stranger.
Here in this film Sethupathi's character is not so heavy, but at some places unfortunately he became little bit artificial. Whereas Gayathrie's character looks like little heavy for her. The co-actor RJ Thilak's character must needed some clarification.
While saying about the shots taken in this film, the title shots are awesome. This gives up an interesting intro to the film. As just like every films, the romantic portions are the portions which the audience wish to see more and more. But the romantic portions is only about average. Actually the main story starts only after the interval.
Puriyaatha Puthir in the story sense is good. But it lost some factors which made this film into an average film. Characterization in this film is not so good. I the characterization was more better the impact also be more. Puriyaatha Puthir failed to make the audience more engaged into the film. The suspense factor in this film was less. Somehow it seems that the screenplay could have been cut short.
However this film has got some thrilling portions and it has been executed in a good way. But somehow those portions are not so convincing and focused. Even though the runtime of the film is short you will not feel that. Music department was handled by Sam C.S and he has given a good set of music with awesome BGM. The visuals captured by Dinesh Krishnan gives a pleasant and colorful impact to the movie.