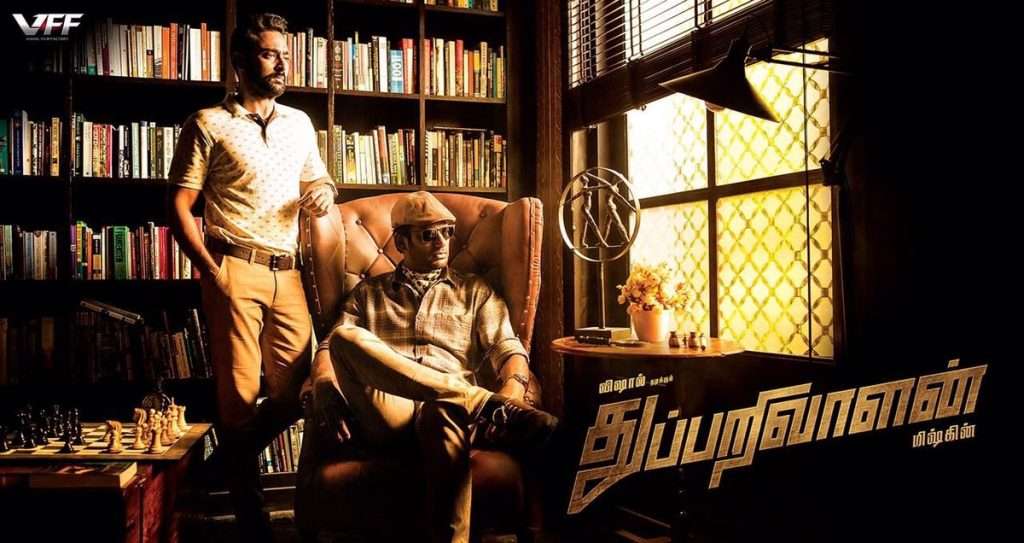 Thupparivaalan Movie Review
Thupparivaalan is the latest crime thriller Tamil movie which has been directed by the ever talented Director Mysskin. As a director he has made several films whereas this time he has chosen a different story and also the leading role is handled by an action hero. The leading role is handled by Vishal. Along with Vishal the film goes on with the stars like Bhagyaraj, Prasanna, Vinay, Simran, Andrea, Anu Emmanuel and others.
Myskkin the Director has took great efforts to develop a plot and to narrate it in his own style. Since it is a crime thriller Thupparivaalan might show some similarities like the crime stories of Sherlock Homes.The character what Vishal has been performed had to be framed. In order to get the real character in the film he wears a sober face and shows a wacky mannerism. Even be a director Mysskin had no issues to show out how Vishal;s character should be, and it was how Vishal done his full justice to this film.
While coming into co-actors Bhagyaraj becomes as a complete don in throughout this film. In this film Bhagyaraj has got several portions where he can score the audience impression in very few seconds. In order to make the audience little bit tensed actors like Simran, Jayaprakash and Aadukalam Naren had performed in a extra ordinary level.
Being a crime thriller the film is having a great percent of suspense and less emotions. Even also Mysskin films are emotion driven here he has perfectly created a crime plot. Since it is having less emotions it does not reveal a much more pain.In this film some of the scenes was taken which will be not convincing for the audience for some commercial purposes.
As a director in order to convey his thoughts he framed a character. And that character was the instrument violin. For him it was not just a instrument, it was his path to convey his thoughts towards the audience.
A crime thriller movie always keeps the audience to say out that this film is filled up with many more suspenseful moments. Whereas few can have some guess from beginning but still it holds its climax till its end.
The cinematography and music of this film has been handled in a very good level which uplifted Mysskin's vision. The action scenes and stunts in this film has been well constructed. Since it has two different characters the love portions did not work as the audience expected.